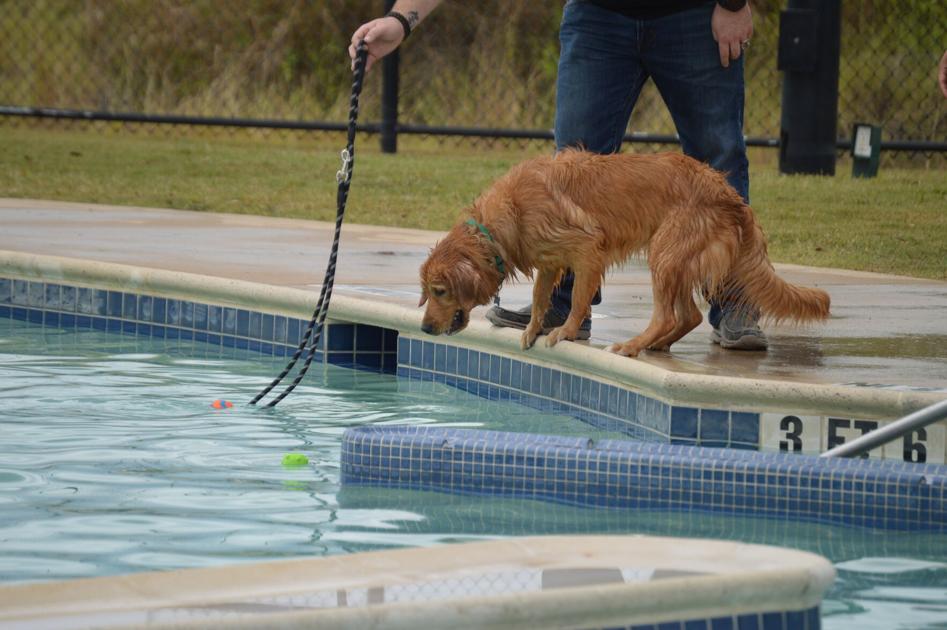 Four-legged friends enjoy a day in the pool | Local News
All manner of dogs, large and small, waded around the pool at Lions Club Park's Killeen Family Aquatic Center on Saturday during the annual Barktoberfest.
The annual event has returned to the pool after a hiatus caused by coronavirus.
The event offers dog owners the opportunity to bring their four-legged friends to the pool to splash, bark and play with other dogs.
One of those Killeen residents who brought her dog to the event on several occasions – and did so again on Saturday – was Abby Roberts, who brought her corgi. Roberts' parents also brought their two corgis.
"They like the small children's area, because it's shallow and corgi-friendly," Roberts said on Saturday.
Roberts said the dogs got the idea to come to the pool.
"They can do all kinds of things that normally in a deeper pool, they would feel a lot more uncomfortable with the depth," she said. "But they like to do all the little slides, jump on them, play with the dogs, play with the ball."
Just outside the entrance to the pool, several vendors set up shop and there were competitions, such as the Greatest Dog Show, in which Fort Hood soldier Dezmond Holman entered one of his dogs.
"We just went to the biggest dog competition and I finished second (place)," said Holman of his cane corso.
He explained that he also had another dog, a giant schnauzer.
"I love the way they let all the dogs go in the water and they organize all the competitions and all the events," Holman said.
He said Barktoberfest is an event he will definitely bring his dogs back to.
"I like to bring my dogs to events and the like because it allows them to socialize with other dogs in other environments, so they are better trained," said Holman.