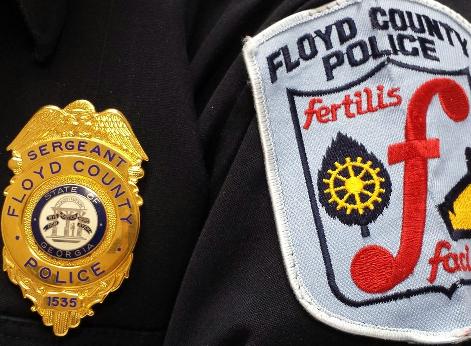 Floyd County Police Team up with PAWS for "Law Dog for a Day"
FCSO Animal Cruelty Investigators took three of the PAWS dogs to town this afternoon! We call it "Law Dog for a day". Toby, Dixie and Casino really enjoyed their time out of their kennels. They were replaced for the day and then went to meet a bunch of people! After a long morning in town, they ended their day with a good cheese burger! Casino has even been adopted by one of our assistants! Our trip to town may also have caused a few more adoptions!
We are trying to raise awareness of animal overcrowding at our local Animal Control Shelter / PAWS. There are tons of dogs and cats at Animal Control that could be in need of a loving family. They have several ways to bring these animals into your home.
1. You can adopt
a. Your dog / cat will be sterilized, receive all the injections and be microchipped!
b. $ 40 adoption fee; waived for the military and most government employees
2. You can have a trial adoption to see if the dog / cat would perform well in your home. Otherwise, you can return the animal (s) to PAWS.
3. You can accommodate a dog / cat; PAWS will provide medicine, food and veterinary care for the animals, you just need to provide them with love and a home!
PAWS also needs volunteers to help with the setup! Interested? Check out the link below for information on adoptions, foster care, and volunteering.
Forms | Floyd County Georgia (floydcountyga.gov)