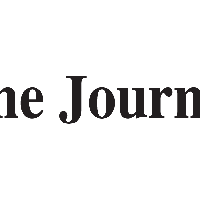 Berkeley County Teachers Earn $ 30,809 in Mini-Grants from Community Foundation | Newspaper
MARTINSBURG – Eighty-three teachers from 28 schools in Berkeley County received mini-grants from the Eastern West Virginia Community Foundation in early November. A total of $ 30,809.26 has been awarded for programs ranging from SmartBoard Accessories for Marcy Alwin's Hedgesville Middle Class to the Rocketry Program for Ronald Glazer's Air Force ROTC Program at Martinsburg High School.
Additional grants were made to fund Christie Dusing's Classroom Calculators at Bunker Hill Elementary School, Lorna Sanchez's Yoga Mats at Marlowe Elementary School, and Stephen McPherson's Historic Preservation: Voices of America at Martinsburg North Middle School, which will combine history, ELA and reading.
Wayne Bennett and Brian Zeger of the James Rumsey Technical Institute have some amazing programs going on in their classrooms. Bennett received a grant for a The Lovely Bones-An evidence-gathering kit for his forensic studies while Mr. Zeger received a grant for a smoke machine to diagnose and test evaporative emissions systems on the today's high-tech cars for its automotive technology class.
Tiziana Avella of Spring Mills High School received a grant for her "Escape Cubano" project, where her Spanish classes explore the story of a family who wants to escape Cuba on a raft through the book of the same name. . The grant will help them better understand relevant topics and improve their reading skills in Spanish.
Kelley Jones of Mountain Ridge Middle School received a grant to purchase new chess boards for her popular chess club. This will help students prepare for competition using these boards certified by the American Chess Federation.
Christopher Youngblood of Hedgesville Elementary School and Pamela Lehr of Tomahawk Intermediate received funding for ukuleles for their music lessons. These ukuleles will also be used by generations of students at both schools. At Orchard View Intermediate, Sarah Dodge will use her funding for quality ukulele tuners so that students can tune and be responsible for the pitch of their own instruments.
There have been so many smart submissions, but some of our favorite grants are the ones that will benefit not only the school community, but the community as a whole. Martinsburg South Middle School received a grant for the Southside Lifesavers program, which will provide every health student in grades 6-8 with high-quality hands-on training in CPR and choking. In addition, grants were awarded for an aquaponics ecosystem project, escape rooms, robotics labs and owl pellet dissection.
The Eastern West Virginia Community Foundation was established in 1995 to help donors create permanent endowments to provide grants and scholarships throughout the region. Since its inception, the EWVCF has awarded $ 12.5 million, including $ 1.1 million in 2020 alone. The Community Foundation now holds over 260 endowment funds with assets of just over 38 million dollars and she is the primary steward of philanthropic giving in the region.
EWVCF works with a wide range of nonprofit organizations that fund projects ranging from human wellbeing and scholarships to affordable housing and natural resource conservation; youth and animal welfare and historical preservation education, and much more.
For more information, contact EWVCF Executive Director Michael Whalton at [email protected], 304-264-0353, or visit www.EWVCF.org.